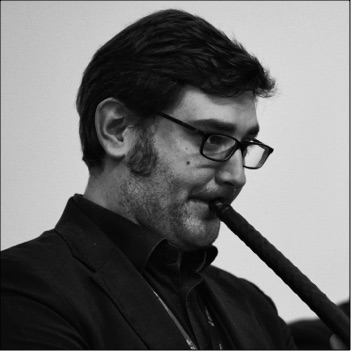 2nd Febuary 2018:
Introducing a new and exciting cornett and sackbut ensemble,
The Corporation of Musick.
Please visit our website
www.cornettandsackbut.com
by clicking on either of the links here.
--------------------------------------------------------------------------------------
7th August 2016:
The second date for our cornetto making course in Cambridge has been announced. 21-24 June 2017. This year we are making an alto cornett an option along with trebles at 440,466 & 490.
Further details and booking at
'Cambridge Woodwind Makers'
And to be announced shortly, courses in Rostock, Germany and Vienna, Austria!
--------------------------------------------------------------------------------------
26th January 2016:
New cornetto making course! Make your own cornetto at a four day workshop in Cambridge. Carve the bore, shape the outside and cover with leather. A playable instrument copied from museum originals.
My
'Cornetto Making Workshop'
page.
The
'Cambridge Woodwind Makers'
main website.
--------------------------------------------------------------------------------------
19th October 2015:
I have become aware or some problem viewing this site on a PC. Hopefully most of these issues will have been sorted and any remaining should be solved shortly! Many thanks.
--------------------------------------------------------------------------------------
7th November 2014:
I am please to say that I will be teaching on an exciting new series of Medieval and Renaissance workshops and summer schools based in Berlin. Please see my
'Teaching'
page for more deatils. The summer school takes place from 9th to the 29th of August.
There are also plenty of oppotunites for trombone, recorder, shawm, dulcian and viol players as well as vocalists.
--------------------------------------------------------------------------------------
14th March 2014:
A short video from a recent recording with Alamire and ECSE directed by David Skinner featuring me on the slide trumpet and cornetto. More details to follow shortly!
---------------------------------------------------------------------------------------------
9th August:
Ophicleide mouthpeices are now ready for sale along with a new Serpent Forveille mouthpiece…
22nd March:
I will be teaching at The International Guild of Town Pipers workshop inviting players of Renaissance loud winds for a weekend workshop exploring Christmas repertoire of the 16th & 17th centuries.
It will take place on the 26th & 27th October 2013 at the Foxlowe Arts Centre in Leek, Staffordshire.
For more information and to book follow the link to
The Waits Website
20th March:
I am currently developing a mouthpiece for serpent Fourveille. There are some preliminary details on my
'serpent mouthpiece'
page.
I am also working on a bass horn mouthpiece in the University of Edinburgh collection. Details to follow.
18th February:
I am researching mouthpieces for ophicleide with a veiw to offering a model for sale. If you have an original ophicleide mouthpiece I would be very interested in hearing from you.
'Ophicleide Mouthpiece' page
---------------------------------------------------------------------------------------------
13th February:
I have updated my
'Baroque Trumpet Mute'
page with a sound clip of my mutes in action. Recorded for a recent production of Monteverdi's L'Orfeo with
Silent Opera
.
14th January 2013:
My next concert is on the 19th Janruary in Canterbury Cathedral. Monteverdi Vespers with Canterbury Choral Society and the London Handel Orchestra.
1st February:
The Choir of Royal Holloway with the English Cornett and Sackbut Ensemble directed by Rupert Gough at St. John's, Smith Square, London. An exploration of the music of Bull, Dering and Philips and official launch of the Choir's latest CD recording For more information & to book tickets visit
www.sjss.org.uk
.
7th September:
After a recent commision I am now offering
baroque trumpet mutes.
21st August:
The first of two concerts this week with ECSE. Musica Contexta perform Byrd's "The Great Service" at the
Académie Bach Festival
on the 21st.
On the 22nd ECSE join with I Fagiolini and the City Musick for a late night prom performing
'1612 Italian Verspers'
17th July:
Preparations begin for an exciting Prom Matinee with the Academy Of Ancient Music,
Bach – The Art of Fugue
on 21st July. Tickets for the concert at Cadogan Hall have sold out but it will be broadcast live on BBC Radio 3.
9th and 12th July:
ECSE, I Fagiolini, City Musick and others perform the Striggio mass in Tewkesbury and and then York.
11th July:
ECSE perform "Ye Gods, What a Man!" a programme celebrating Giovanni Gabrieli in the York International Early Music Festival. 1.00pm St. George's Church. Sold Out!
11th June:
'A New Venetian Coronation' and '1612 Italian Vespers', two discs I've recenly recorded are both in the
offical charts!
Also this week, not one but two live performances on BBC Radio 3's In Tune. Tuesday 12th with Musica Contexta and ECSE. Thursday 14th with QuintEssential.
5th June:
I Fagiolini, ECSE, City Musick among others perform Sriggio's Mass in 40/60 parts. Broadcast live on BBC Radio 3 from Bath Abbey
20th May:
The first performance of the reconstructed Gabrieli Magnificat with I Fagiolini and ECSE in Kings College Cambridge. The disc
'1612 Italian Vespers'
will be released on 4th June
Two other discs I'm involved with will also be released in June:
On June 1st
'Byrd: The Great Service in the Chapel Royal'
with Musica Contexta and ECSE, and
'A New Venetian Coronation'
on 4th June with the Gabrieli Consort and Players.
9th - 11th May:
Gabrieli consort and Players tour Europe with the Venetian Coronation 1595 programme.
31st March:
The first of two concerts with I Fedeli in Martin Luther Forum Ruhr, Gladbeck. The second concert on the 1st April is in Ursulinenkirche Machabäerstraße, Köln.
Then a short break before trip to Cuenca with HMSC.
18th February:
QuintEssential are off to Dublin for a concert of Gabrilei with Resurgam.
Later this month I shall be recording a programme of Gabrieli, the third disc of the year.
10th December:
I will be in Basel until the 19th performing Missa Salisburgensis with Cappriccio Basel.
19th November:
I shall be in Esher performing Victoria's Requiem and Magnificat a12 and Gabrieli sonatas with ECSE and The Ripieno Choir.
17th November:
My tenor serpent mouthpieces are finished. See my
'Serpent Mouthpieces'
page for more details.
12th November:
I have been developing mouthpieces for the tenor serpent or serpenteau from the Christopher Monk workshop. My design improves the tuning and makes the sound a little more direct. These should be available shortly.
27th October:
I will be performing the 40 part Striggio mass with ECSE, I Fagiolini and many others in Florence.
11th September:
I shall be off with ECSE to Trier in Germany for a concert with Cantus Colln. The Programme will be Selva Morale.
8th August:
I will be performing with ECSE and the Royal Holloway College Chapel Choir in Tewkesbury Abbey at the Three Choirs Festival. English Exiles - A programme of renaissance masterpieces by Peter Phillips, Richard Dering and John Bull, all Englishmen forced to work in exile in the Netherlands during the 17th Century.
20th - 22nd July:
Off to Izmir In Turkey with ECSE and I Fagiolini for a concert in the Izmir Festival where I will be playing divisions on Jouissance vous donneray by Dalla Casa. We are also performing Gabrieli, Hassler and Castello.